Post-Recession Syndrome: Trucking Industry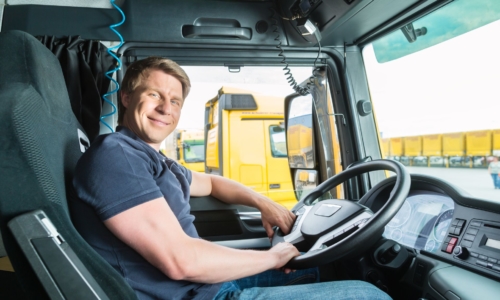 Client: Self-made entrepreneurial trucking firm with over thirty trucks in the fleet.
Over the years this firm grew and flourished in the competitive trucking market. Prior to the recession, they were in a solid growth mode and had begun to expand into some complementary businesses, including painting facilities, used parts sales, and more. After weathering the storm of the downturn by grit and determination they had continued to struggle to regain their profitability.
We were engaged to provide advice as to how to improve the business performance and reduce the stress from the owner in the everyday operations. The work began with a comprehensive business physical (evaluation) that included assessment of key personnel through facilities and financial aptitude levels. The results of the assessment showed that the scope of the business ventures were too broad and the physical locations were troublesome.
A basic strategy was developed to achieve the following:
Physically reorganize and consolidate operations for ease of management and visual oversight.
Stop online used part sales.
Focus on key business execution elements.
Implement EOS light.
The work began and within eight weeks the impact of physical consolidation began to pay dividends by highlighting areas that needed improved management / supervision. Additionally, the workforce was reduced by one saving money.  Organizationally, we reviewed and better defined all roles on the team as well as conducted reviews with each member.
With a small office staff of only six, it made no sense to implement a full-blown EOS program. Therefore, we implemented some key elements and began training the team to have a larger understanding of the business (empowerment). This is a part often missed when delegating to a team early on.
Outcome
Currently, the firm has completed a merger with a smaller firm that had a strategic component of already being electronic log capable and had built a computer model to aid in the negotiating of return load pricing. Today they have achieved over 6 months of record profits and are exercising great fiscal discipline in reducing debt and refurbishing their fleet. Truly a great success.