3 THINGS great leaders are doing.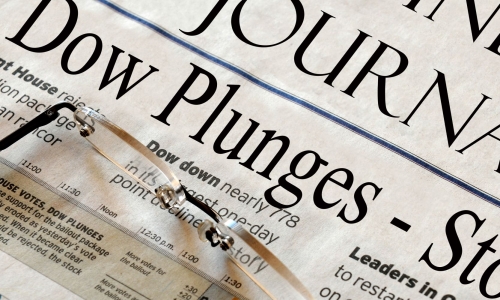 Fall is in the air and football season is now here.  As we prepare for the change in seasons, our businesses need to prepare as well.  Most of you have probably noticed there are several key indicators beginning to show signs of an impending recession.  The ISM has published August's purchasing managers index and it is down.  Not only did it drop below 50 which indicates a slowdown, the graph shows a clear downward trend since last August.  Additionally, manufacturers are cutting capital spending due to the trade war as noted in this article in the WSJ.  So, what does this mean to you?
As a manufacturer, you can count on the recession.  While expansion has been strong, things are now changing and there are three things you should be doing as CEO, president, owner of your company.
Meet with your CFO or in the case of a small business your CPA or consultant. In this meeting, you should address the following:

Position yourself for growth! Recessions bring opportunities for the strong.
You should look to secure your access to capital and develop some reserves.
Conduct a critical review of your Robustness number.

Staffing review with your HR director.

Do you have people who you have been tolerating and / or need to be encouraged to move on? If so let them do that now, they will have a greater chance of finding a good landing place.

Hold a business scenario meeting with your staff and discuss this question.

"Assuming a decline in sales of 15% in our markets, what areas could we pursue or new services we might offer?"
Given those options, "What must we do to make that happen?"
In business, you are either growing or shrinking.  There is no standing still.  Therefore, begin to get your team thinking about how to flourish when the environment gets tough.  You can do this!  It's all about the proper mindset.
Warren Buffett has said, "the time to buy is when everyone else is selling".  Get your company is the position to do just that.  Need some help?  Reach out and ask for a free consultation.